We are Weave. An independent creative company based in Melbourne (Naarm), working with the new breed of brands. Brands that want to create change, connect better, act smarter, be stronger. Brands that have something to prove and want to stand the test of time. Brands that respond to the changing world around them and the people who love them. Because brands are not made to sit still and be quiet. They are made to be heard, seen and felt. Brands are made to weave.
Our clients are as diverse in size as they are in specialty. Yet all share a passion for dynamic ideas, beautiful design and authentic storytelling. These are brands that weave.
Our approach is comprised of two simple parts—thinking and making. Our thinking is enhanced by our love of making. And our making is strengthened by our depth of thought. It's this combination that results in work that pushes boundaries and creates real world impact.
Thinking
Creative ideas underpin everything we do. Whether developing creative solutions or building rich narrative worlds for brands, our thinking is always underpinned by robust insights and a deep understanding of your audience and business.
Brand Strategy & Positioning
Research
Brand Auditing
Communications Strategy
Social Media Strategy & Content Planning
Workshop Facilitation & Co-creation
Concept Development
Creative Direction
Art Direction
Brand & Product Naming
Brand Storytelling
Copy & Script Writing
Brand Architecture
Campaign Strategy
Campaign Plan & Development 
Campaign Management & Roll-out
Making
Design is our all consuming passion and our approach to our craft is multidisciplinary, hands-on and detail-obsessed. Every project is an opportunity to create culturally relevant work of true artistic merit, energy and substance.
Brand Identity Design
Print & Packaging Design
Digital Design
Styling & Production Design
Illustration & Specialist Mark Making
Publication & Book Design
Website & UX Design
Brand Guidelines
Animation 
Motion Graphics
Photography
Film & Sound Production
Music Composition
Digital Content
Speaker Support Content
Projection Mapping & Specialised Screen Content 
Social Content
Brand Experiences & Activations 
B2B Events
Broadcast/Virtual Events
Environmental/Spatial Design 
Exhibition Design
Experience Design
Product Launches
Signage & Way-finding
Special Events
Styling & Theming
After many years of working together in big agencies and burning the candle at both ends, Maz and Dan began to envisage a different way of doing things.
With their wealth of experience in branding, design, animation and production, they set out to build a creative business where the strength of the work would be matched only by the strength of their team. And so Weave was born.
A place where collaboration, support and flexibility collide, creating a better culture and therefore, better work. A place where there is zero ego, just a total desire to do what is best for the project, while making the process of getting there as enjoyable as possible for everyone involved.
And as it turns out, their theory was spot on, because after all these years, Weave has gone from strength to strength.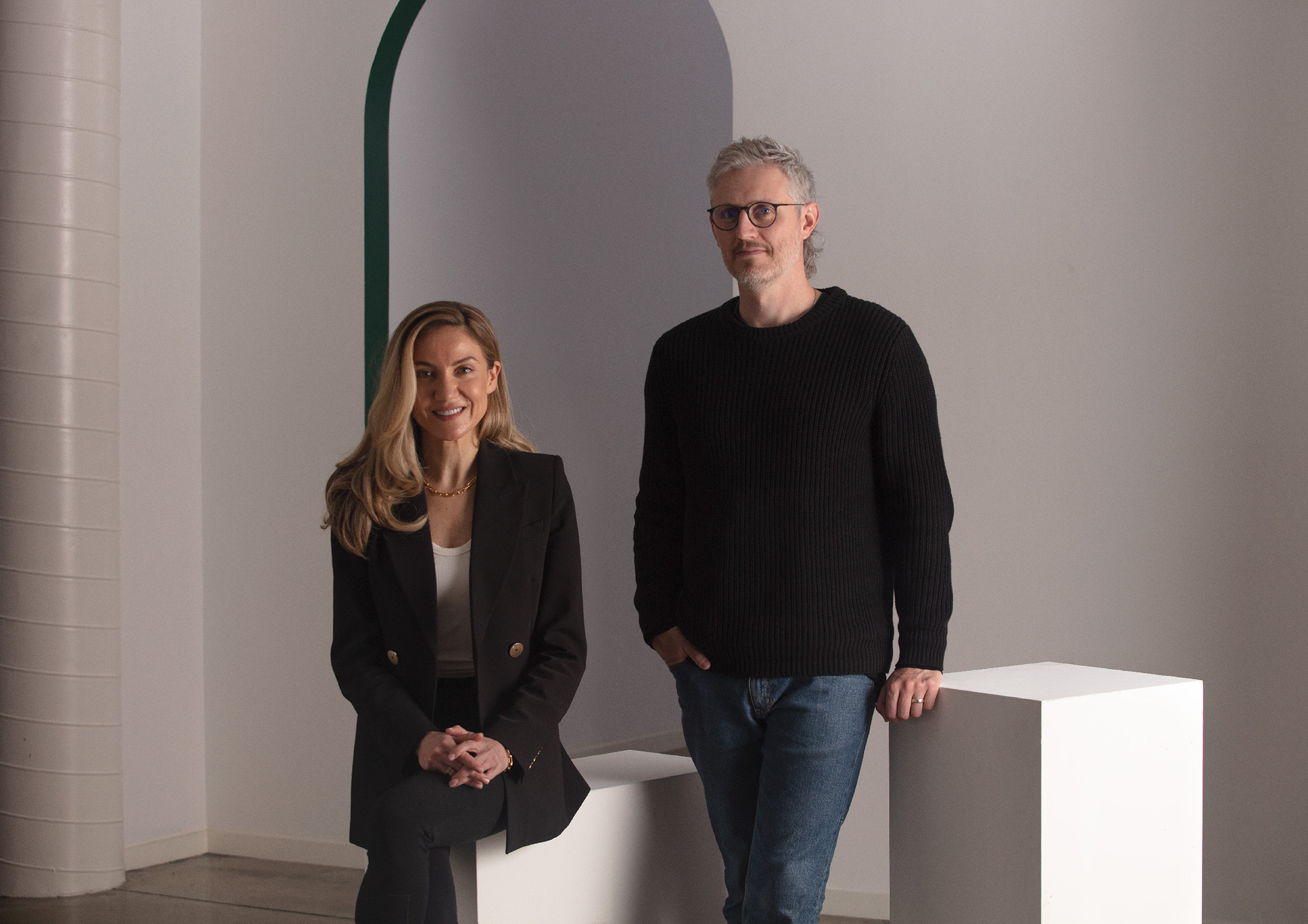 Our team is our greatest strength. Each bringing their individual experiences, unique skillsets and personalities (quirks and all) to every Weave project — the human qualities needed for building truely human brands.
While we're not in it for the awards, we have been lucky enough to have a few come our way.